Home
/ Interior Photography
Interior Photography
As a rule, interior shots are performed for a website, catalogue, magazine or brochure use. Usually they are related to a commercial advertisement and are widely used by furniture manufacturers, design studios, construction companies and real estate agencies. Also it is impossible to imagine a website of a luxury hotel or a restaurant without a qualitative interior shot.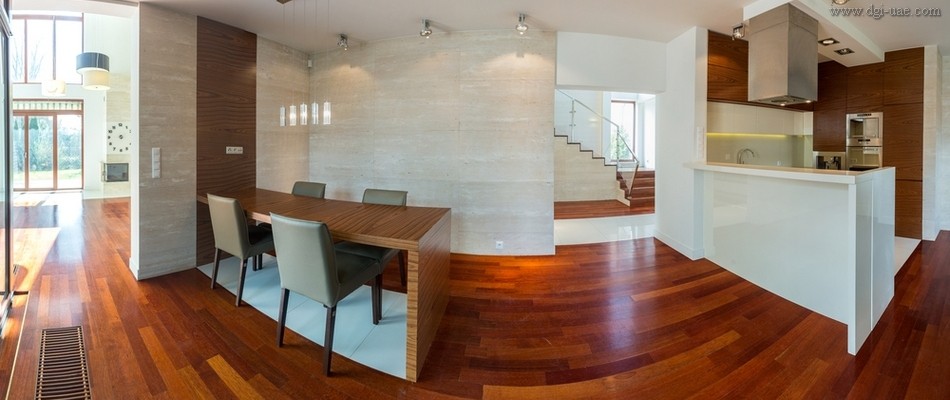 A process of the interior shooting is quite laborious. It has a number of stages and requires attention to details. The main technical issue of the interior shooting is an extremely comprehensive range of objects brightness: from luminous windows to deep shades of room corners. Therefore, there are two basic methods of an interior shooting:
Interior shooting is conducted with a use of back and additional lighting. Sometimes photographers replace an operating lighting with more suitable options.

Interior shooting with an application of HDRI technology. This method implies an adjustment of three or more photographs, made from the same angle but at different brightness exposition. There is a number of graphic editors, which can be used for this purpose.

A secondary technical issue of an interior shooting concerns a scenery arrangement. Usually a room layout and its size do not allow a photographer to stand away from objects at a necessary distance. In this case a photographer uses the panoramic technique of shooting, takes a few shots and combines them after in a graphic editor program. As a result, a big photograph with a high resolution and a wide view angle is made.